Analyzing the molecular weight of both natural and synthetic polymers is extremely complex, and almost impossible to carry out with exactness. Unlike elemental analysis – which focuses on the chemical composition of samples under test – molecular weight analysis considers the number of small molecules present in a polymeric chain. This number can vary significantly, even within specific polymer groups.
Yet accurate molecular weight analysis is an important part of quality assurance and control (QA/QC), providing the means for process engineers to assess various product performance parameters. The molecular weight – or MW – of plastics is a good indicator of important mechanical properties such as durability, strength, and toughness. In bioactive polymers, such as those found in drug delivery systems, MW can determine the release rate of pharmaceutical compounds in vitro.
So, it is often vital to perform robust molecular weight analysis to get the greatest results from polymeric goods and systems. At Jordi Labs, we are experts in molecular weight determination, with an excellent grasp of the underlying theory of MW measurements and the necessary tools to complete any analytical run. This is how we perform molecular weight analysis.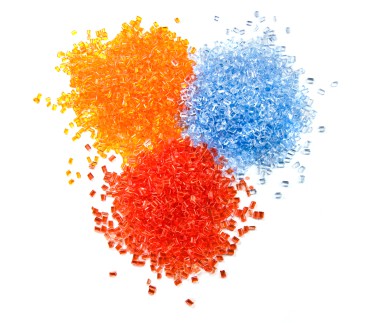 Molecular Weight Analysis: The Basics
First, we should revisit the idea that molecular weight is not a definitive number but is instead based on a series of values that form a bell curve distribution that indicates an average MW value. Calculating this distribution is carried out by multiplying the mass of each repeating monomer in the polymeric chain then adding the mass of either end group. In the resulting bell curve, the lowest portion of the curve is the number average MW (Mn) while the highest portion is known as the Z average (Mz). That which is closest to the middle of the curve is the weight average (Mw).
Molecular Weight Analysis, the Jordi Way
At Jordi Labs, we rely on our demonstrable expertise in gel permeation chromatography (GPC) to measure the molecular weights of various polymers with absolute precision. This is the industry-standard technique used to separate compounds into their composite parts by various molecular properties, including weight. Using a host of accurate detection technologies (multi-angle light scattering, refractive index, viscometry, etc.) we can determine the entire MW distribution of samples separated via a choice of GPC columns.
Our background in GPC column design and engineering makes Jordi Labs the go-to provider of GPC-related services and studies. If you would like to learn more about our prestige in this area, read our previous article: Molecular Weight Determination of Pharmaceuticals with Novel GPC.
Or, for any questions regarding molecular weight analysis for specific polymer grades and types, simply contact a member of the Jordi Labs team today.