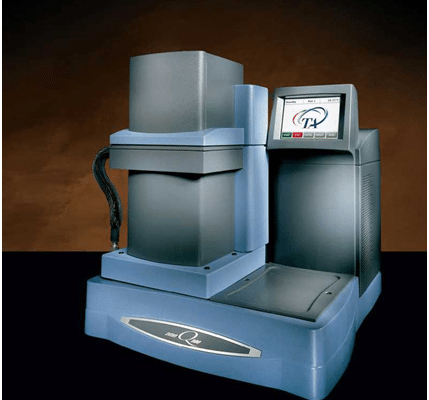 Measuring mechanical properties of materials as a function of time, temperature, and frequency.

Dynamic Mechanical Analysis (DMA), also known as Dynamic Mechanical Thermal Anaylsis (DMTA) is a technique that is widely used to characterize a material's properties as a function of temperature, time, frequency, stress, atmosphere or a combination of these parameters. When performing DMA analysis, an oscillatory force at a set frequency is applied to the sample and the changes in stiffness and damping of the material is reported, these are reported as modulus and tan delta. DMA is most useful for studying the viscoelastic behavior of polymers. There are two major kinds of test modes which can be used to probe this behavior: temperature sweep and frequency sweep tests.
DMA is a versatile technique that complements the information provided by the more traditional thermal analysis techniques!
DMA ties molecular structure, product properties and processing conditions together
Probe the viscoelastic properties of polymers by temperature sweep and frequency sweep tests
Polymer composition
Measuring glass transition temperature
Presence of Crosslinks
Branching