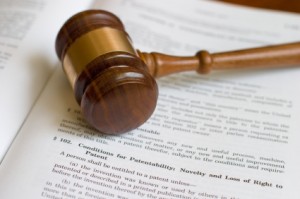 Filing patent applications is extremely complex, but it may be necessary to protect the value of your intellectual property (IP). Whether you are in the process of exploring the novelty of your chemical formulation, ensuring no infringement has taken place, or are engaged in the final stages of due diligence prior to your application submission, you should consider a dedicated patent support service.
Jordi Labs is one of the leading analytical testing laboratories in the US, offering a suite of lab testing services to researchers, developers, and manufacturers at every stage of the product life cycle. That includes the earliest stages of patenting and trademarking.
With Jordi Labs' patent support services, you will receive advice and support from a team of Ph.D. chemists with unmatched experience in testing samples for litigation purposes. Our combined mastery of analytical chemistry and regulatory expertise is unprecedented. We are routinely trusted to determine the chemistry of materials, support novelty claims, and to protect existing IPs from infringement.
Patent Support Services from Jordi Labs
Jordi Labs is an industry-leading analytical testing services provider, with a broad range of experience in regulatory applications and litigation. Alongside our patent support services, we also offer literature reviews and expert witness services to better meet the needs of our customers, wherever they are in the IP process.
For more information, contact a member of the Jordi Labs team today.