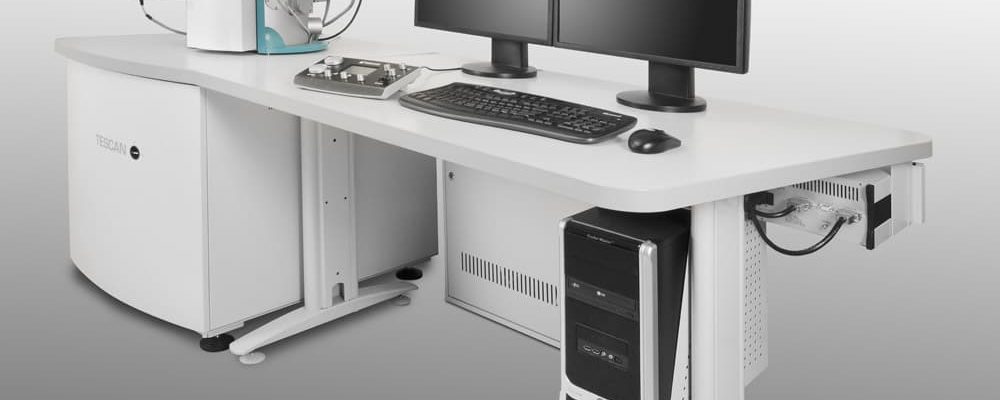 Elucidate Surface Topography and Composition of Very Small Features Down to 10 nm
SEM is a type of electron microscopy that generates an image of a solid specimen by scanning it with a focused beam of  high-energy electrons. The electrons interact with atoms in the sample, producing signals that contain information about the sample's morphology, chemical composition and crystalline structure. The number of backscattered electrons (BSE) reaching a BSE detector is proportional to the mean atomic number of the sample. Thus, a "brighter" BSE intensity correlates with greater atomic number in the sample. BSE images provide high-resolution compositional maps of a sample and quickly allow the distinguishing of different phases. Elemental composition can be determined with the addition of an Energy Dispersive X-ray spectrometer (EDS).
Using SEM techniques, areas ranging from millimeters to nanometers in width can be imaged in a scanning mode, with high lateral resolution, broad magnification range, and large depth of field. Depending on the nature of the sample analyzed, SEM can analyze a sample non-destructively allowing for the analysis of a single material by multiple techniques.
SEM is widely used in characterizations of solid materials:
Generate high-resolution images of objects
Show chemical composition
Identify phases in multiphase samples
Secondary electron and backscattered electron images