Jordi Labs is proud to announce the hiring of three Ph.D. analytical laboratory testing scientists. Each extends Jordi's leadership in our core competencies, chromatography, mass spectrometry and other laboratory testing techniques.
Anthony Grice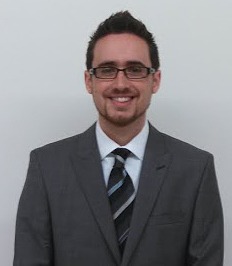 Dr. Grice earned his Ph.D. at University of Warwick (UK), where he studied living radical polymerization under Professor David Haddleton.  Grice has extensive experience with polymer characterization, focusing on gel permeation chromatography (GPC) or size exclusion chromatography. He previously managed a GPC laboratory at Warwick's Department of Chemistry. He is experienced at providing clients with polymer analysis services, from simple molecular sizing using GPC to more in-depth analyses requiring complementary techniques such as NMR and MALDI-TOF spectrometry. Dr. Grice has worked with GPC detection techniques including combinations of differential refractive index (DRI), viscometry, light scattering, UV and fluorescence detectors. He has performed tests ranging from simple molecular weight determination to more complex studies involving branching of polyolefins, in various solvents and at high temperature.
Sandeep Gupta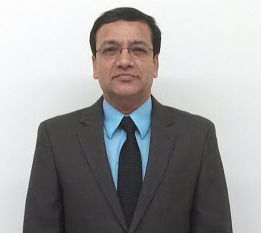 Sandeep Gupta brings extensive lab testing experience to Jordi, including in modern synthetic and chromatographic techniques, such as HPLC, GC, SEC (gel permeation chromatography), FTIR and LC/MS. Dr. Gupta earned his Ph.D. at Central Drug Research Institute in India. His postdoc research at Cornell University focused on the secondary metabolites from entomogenous fungi led to the isolation of bioactive cyclic and linear peptidal compounds. The isolation procedures were based on extensive normal phase medium-pressure chromatography (flash chromatography), reversed phase HPLC, ion-exchange chromatography and preparative TLC (Chromatotron). Characterization of peptidal metabolites included preparation of partial hydrolyzates that were derivatized either as methyl esters-N-trifluoroacetyl derivatives or as trimethylsilyl derivatives and subjected to GC-MS analysis. Dr. Gupta served as a senior scientist at Ricerca Biosciences, from 2002-2006, focusing on drug discovery,  the design and synthesis of small molecules involved routine use of flash chromatography on automated systems. Final samples were routinely analyzed by techniques such as NMR and LC-MS and purified by reversed phase HPLC with UV or MS based collection. Other purification techniques routinely used included vacuum distillation, crystallization, solid-phase and liquid-liquid extractions. He has also worked extensively on lab testing of manufactured products for clinical trial using HPLC under ICH guidelines with GLP/GMP controls. Most recently, he worked on HPLC method development for potency and RS analysis of drug substance in manufactured products for clinical trials such as ophthalmic products.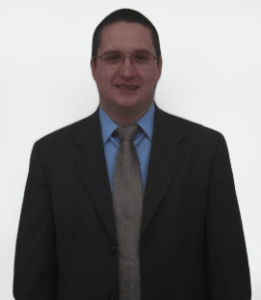 Aydin Kavara
Aydin Kavara earned his Ph.D. at the University of Michigan, focusing on CH-activation chemistry using Sn, applications of the products to cross-coupling chemistry, and novel approaches to natural products. In 2009, Aydin received the Peter A. S. Smith fellowship for research in synthetic organic or inorganic chemistry. Dr. Kavara comes to Jordi from Pfizer, where he developed a novel chiral resolution technique toward synthesis of antidepressant drug Sertraline (Zoloft). In March, 2014, Aydin started as research scientist at Jordi Labs where he will develop polymers for chromatography applications.
Previously, he completed 1 year of postdoctoral work in Pat Holland's group at University of Rochester, Aydin  also taught chemistry at Grand Valley State University as an adjunct professor.