Who are the people behind your analyses? At Jordi Labs, we strive to have an open interface between the client and the people behind their analyses. Each analysis at Jordi Labs is performed by an analytical team consisting of analysts, Senior Scientists and Project Managers. The Project Manager is assigned based on the client, project application and background. All Project Managers have a keen eye for detail and love of chemistry, as we are all chemists ourselves! Here's a more personal look at some of the Project Managers at Jordi Labs…
Ngoc Chau Vy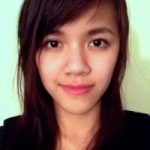 Chau, or Chowda-Head as she is endearingly referred to by her Boston based colleagues, is a vivacious person who manages her projects with a smile and go-getter attitude. As polymer chemistry is truly a passion of hers, she thrives in the Jordi Labs setting. When not in the office, she can often be found in nature as she is an avid-flower enthusiast (you should see her Tumblr)! Her life goal reflects her sunny demeanor, "Just be happy, always."
Here are some additional facts about Chau,
She collects: watches
Favorite Movie: "Spirited Away" – Winner of "Best Animated Feature" at the 2003 Academy Awards
Favorite Book: "The Little Prince" by Antoine de Saint-Exupery
Most Likely To…Visit all seven continents
Inspiration: Richard Feynman (described by Chau as an "artistic scientist")
"The highest forms of understanding we can achieve are laughter and human compassion." -Richard Feynman
Christian Reidy
Christian Reidy is an Arizonian export to the New England region. His interests include Instrumental Analysis, Amazon Prime (he seriously should be their spokesperson) and the NY Jets. You can oftentimes find him exchanging jokes about new British comedies with the Senior Scientists or discussing football with his fellow PM Greg Elsden (uh-oh Deflate Gate). His dry humor and quick wit are enjoyed by clients and chemists alike!
Here are some additional facts about Christian.
He has: rafted The Nile
Favorite Movie: "The Big Lebowski"
We deemed him "Most Likely to…"Never finish this interview
His family: owns an animal reserve in Arizona where he has a pet wolf named "Holly"
Favorite Book: "IT" by Stephen King
Greg Elsden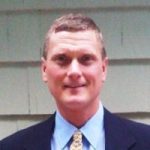 If there was ever to be a Jordi Labs Rock Band, Greg would be its leader. With a love of the 70s and 80s, Greg never ceases to put a smile on someone's face with a classic reference. He spearheaded Jordi Labs' participation in last year's 32nd annual Run of the Charles Canoe & Kayak race. We look forward to participating again this year, with Greg as our captain! We are all very excited about competing again and cannot wait to meet Greg's newborn son at the finish line!
Favorite Movies: "The Wizard of Oz" and "The Godfather"
Favorite Music: Sappy 70's Love Songs (i.e. Gordon Lightfoot)
Favorite Book: "The Adventures of Tom Sawyer" by Mark Twain
Life Goal: Live your life so that you only have good memories.
Kaitlin Lerner

That's me! Yipes, writing a paragraph about myself is odd! So here goes nothing…I came from a Physical Chemistry background and have truly enjoyed immersing myself in Polymer Chemistry here at Jordi Labs. I strive to manage all of my projects with integrity, organization and a passion for chemistry. When not at Jordi Labs, you can oftentimes find me partaking in one of my favorite activities – horseback riding, rocking out at music festivals, exploring museums and kicking around a soccer ball.
Here are some additional facts about me.
Favorite Book: "A Wrinkle in Time" by Madeline L'Engle
One of my proudest moments: Being named Captain of the Boston College Equestrian Team
Favorite Movies: "Blues Brothers 2000" and "The Birdcage"
Favorite Music: Billy Joel, Bruce Springsteen (& The E Street Band), and Robert Johnson
Aspiration: to one day own a non-profit animal reserve