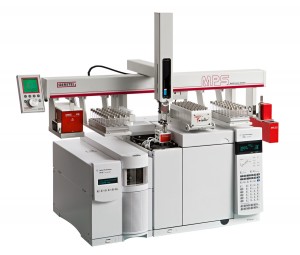 The most sensitive method for VOLATILES analysis!
Dynamic Headspace Gas Chromatography Mass Spectrometry (DHGCMS) overcomes the limitations of older methods for volatiles analysis!  Samples in hermetically sealed vials are gently heated and purged continuously with a carrier gas.  The sample vapor is passed through an absorbent carbon trap, where volatile and semi-volatile organic compounds are retained and later released for mass spectrometry detection.  The continuous purging ensures that all volatiles are collected.  Since all of the components below ~150° have now been evolved, trapped and identified, formal Quantitation and highly sensitive Qualitative analysis (ppt levels) are feasible.  Best part is, the sample is analyzed as-is!
Trace Level volatiles analysis
PPB to PPT level Quantitation!
Highly sensitive volatiles analysis (such as residual solvents screening, odor analysis or volatile contaminant screening) from ambient to 150°C or higher
Contact us now to get started with a DHGCMS analysis.